SaaraLife |
SaaraLife is our own nutraceutical brand developed by our subsidiary company Saara Labs (Pvt) Ltd.
SaaraLife offers research based herbal supplements and strives to introduce a range of plant extracts, mix of herbs/plant extracts (formula/blends) and single herbs.
SaaraLife is helping people to get more out of life by providing effective, safe, easy to consume, natural dietary supplements by extracting and maximizing the key active ingredients.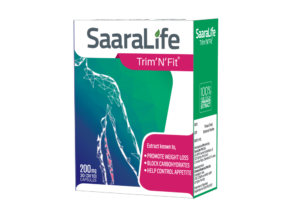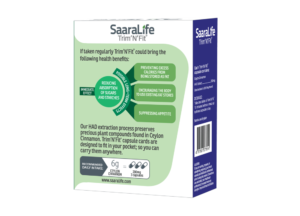 Trim'N'Fit® contains 100% Ceylon cinnamon extract
High in antioxidants,
Standardised to 30% polyphenols
Dept. of Ayurveda registered
Clinical studies have shown that cinnamon polyphenols can inhibit carbohydrate metabolizing enzymes, thereby slowing digestion, essentially helping your body process carbohydrates more healthily.

Preventing excess calories from being stored as fat
Encouraging the body to use existing fat stores
Control Appetite 
Blocks Carbohydrates
Dose: 1 capsule 15-30 minutes before a carb-heavy meal (upto 3 capsules/day).
8-12 weeks before full benefits expected.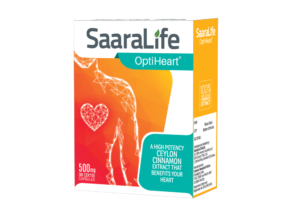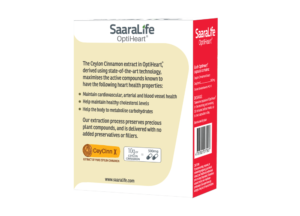 OptiHeart is made with a patent pending Ceylon Cinnamon extract called CeyCinnX
Historically, Ceylon Cinnamon has been known for its heart health properties.
Each capsule has been standardized to 15% PAC A.
Dept. of Ayurveda registered

Maintain healthy Cholesterol 
Maintain healthy Blood Pressure Levels
Improve Lipid Metabolism
Overall support benefitting Blood Sugar Levels
Dose: 2 capsules/day (equals optimum benefits from 10-12g of Ceylon Cinnamon).
8-12 weeks before full benefits expected.